My mother mentioned to me years ago that her two great aunts were from England. Needless to say I was thrilled with this tidbit of information, I just knew I had some English blood running through my veins, but then she went on to say that they grew up in an orphanage, very sad. When the oldest aunt turned of age she was essentially kicked out of the orphanage so she got a job and waited for her younger sister to turn of age. Then they took off on a grand adventure to America to start anew! Well upon hearing that part I was a little peaved because I have always loved England and I figured they should have stayed there, found the filthy rich Duke that should have taken them in and raised them (I am making this up) and then somewhere down the line I would have been born to a life of privelage. Instead I am American Middle Class, I was so robbed. So, I decided to rewrite history as it should have been for me, born to English Nobility:
This is the home I was born to:
Here I am Lady Melody enjoying dress up and having a tea party with my sister Lady Janeen, she's the blonde I am the brunette: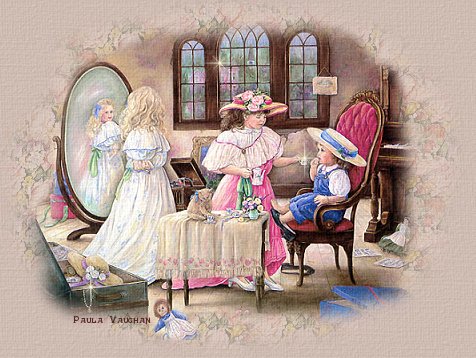 This is just one of the fabulous parties given by my father the Duke of Something. I so enjoy playing the pianoforte. We all enjoyed keeping with the victorian style dress of bygone days.
Here I am looking out upon the gardens, probably reflecting why I am "on the shelf". Surley my luck would change....
These are just a few of my closest friends, we called ourselves the "gossip circle". Again, it was more fun to dress in the big hoop dresses and do our hair up all vintage.
This is one of the elegant balls I attended as a wallflower. Oh but wait, there I am in the lower left corner in the blue dress. It looks like maybe my own Duke has arrived! Wait, it looks like he has gray hair. I might have to keep looking....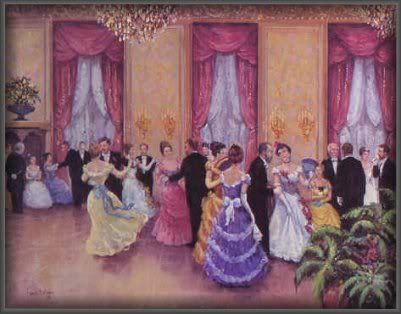 I found him! My betrothed and I.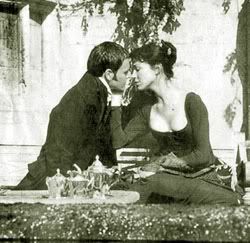 I searched and searched to find the right wedding photo since I always bucked tradition, I let my hair down and bared my shoulders.
My young daughter, Lady Jacqueline and I.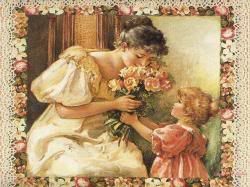 Well, there you have it a glimpse in to my world as it could have been, sigh.......The jewels, riding in Hyde Park, the jewels, SHOPPING, the jewels and more shopping! These are the images I must keep tucked away in my thoughts of "what could have been". Someday, I will get to England and look up their linage with a fine tooth comb and hopefully trace it back to some Grand Duke and Duchess! But, in all likely hood my aunts were probably the decedents of an upstairs maid and a Valet......Maybe I should leave well enough alone. lol